26 February 2020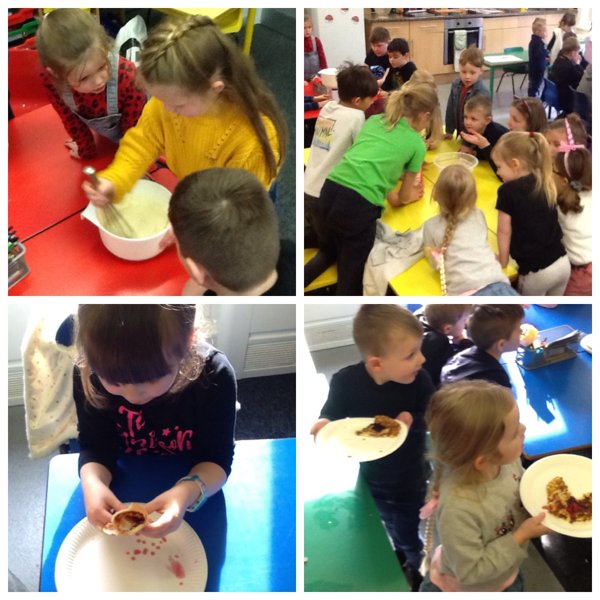 Class One were very excited to work with Class Three today as they worked together to make pancakes for the whole school! The children worked beautifully together! The children have enjoyed learning more about Shrove Tuesday and learning new Makaton with a Shrove Tuesday theme.
On Shrove Tuesday we talked about Lent, why Lent happens, giving up our favourite things and not giving in to temptation as mentioned in the Lord's Pray. As a class we discussed being supportive towards people who have given up something for lent.
On Ash Wednesday Class One visited church and Reverend Anne taught us more about this significant day during Lent. We are looking forward to learning more about Salvation and Easter over the half term.
Posted by Mrs Coleman Harris
Category: Class 1