26 November 2019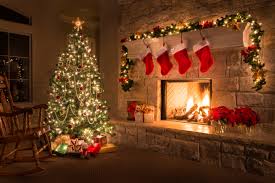 We will be very busy the next couple of weeks learning about Christmas and taking part in lots of Christmas themed activities.
We will read The Christmas Show and prepare for our own Christmas show in school! We will be using our imagination, dancing skills and acting skills lots to practice our amazing Christmas show!
Over the next three weeks, we will be reading The Christmas Story and discussing this linked to our Christmas play! The children will sequence the story and retell it through small world play and role play.
The children will create calendars, Christmas cards and decorations. They will also bake tasty treats.
There will be lots of other exciting Christmas themed activities for the children to access independently in the provision.
Here is a reminder of some of the important dates coming up over the next couple of weeks:
Friday 29th November -PTA Christmas Fair at 2pm
Sunday 1st December- Christingle service at St Mary's Church at 4pm
Wednesday 11th December- Class 1 and 2's Christmas Play at 9:15am and 5:30pm
Thursday 12th December -Class 1's trip to the Snowdome.
Friday 13th December- Christmas lunch
Posted by Mrs Coleman Harris
Category: Class 1