29 November 2021, 2.00pm – 3.30pm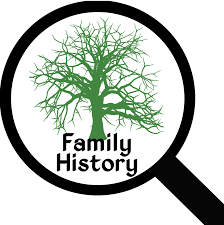 As you may be aware, Class 2's History topic this half term is "My Family History". As part of this topic, the children are required to learn about a significant person in their locality. I have decided it would be a lovely opportunity for the children to research and learn about someone in their own family history who they feel is significant to them. This can be a parent, grandparent or even an ancient ancestor with an interesting story!
It is my intention that at 2pm on Monday 29th November 2021 I will invite a parent or other family member in for each child to support them in designing and creating a poster about that significant historical figure. I am telling you in advance to give you the opportunity to discuss with your child who they would like to learn about, undergo some research and hopefully collect artefacts, evidence and facts for use in their poster. Please be reassured that children whose adults are unable to attend the afternoon will have the opportunity to create their own posters with teachers and support staff. Please send in the relevant research for them to create it
.
Please complete click on the link below to complete the form to give me an indication of whether you would be available to attend this event. Due to lack of space, we can only allow one adult per child and please wear a face mask. The hall will be well ventilated and sanitiser will be available.
Please could you also send photographs of your child in to school to be used in their history books when learning about the time line of our own lives. Ideally, it would be useful to have one photograph from each year in the child's life. Please could you either send in printed copies, or email them to stmarysoffice@tssmat.staffs.sch.uk for us to use on Wednesday 24th November 2021.

https://forms.gle/C3jachZkFQs9LPAQ7
Mrs E Lott