18 – 24 May 2020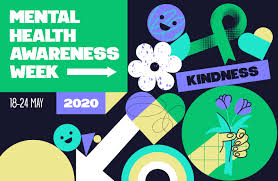 This week is National Mental Health Week. As you all know we find ourselves in some very strange times, which has made our physical health very important. But sometimes we forget about our Mental Health.
Today we are asking you to be active for 30 minutes a day, which may include running, walking and cycling, but this does not have to be strenuous – you can do the gardening or get those arm muscles moving by baking a cake. Whatever your physical ability, this challenge is for everyone.
If you would like to find out more about National Mental Awareness Week then please visit the following website:
https://www.mentalhealth.org.uk/campaigns/mental-health-awareness-week.